12 June 2012 | Posted inBlog News & Updates, People
Posted by John
Bill Valentine has retired after half a century with HOK. Bill joined HOK in 1962, straight from the Harvard Graduate School of Design, and, thankfully, never left. In 1970, at the request of HOK Founding Partner Gyo Obata, Bill headed west from St. Louis to California to open HOK's San Francisco office. Bill, who championed the firm's early adoption of sustainability as a core value in the 1990s, served as president of HOK from 2000­­-2007 and chairman from 2007-2012.
Here is a video celebrating Bill's first 50 years of design at HOK: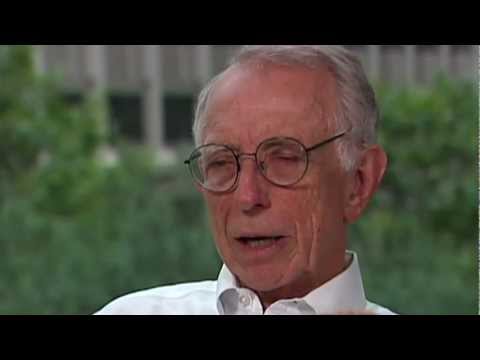 You also can watch a collection of YouTube videos featuring Bill.
Throughout his career, Bill has been a frequent speaker and author on sustainable design. In 2007, in recognition of his commitment to design excellence and sustainable design leadership, Valentine accepted the "Legend" Award at the Annual Interiors Awards hosted by Contract magazine.
Bill led the design of HOK projects including the Moscone Center and Levi's Plaza in San Francisco; King Khalid International Airport in Riyadh, Saudi, Arabia; Biogen Idec's R&D Campus in San Diego; Apple's headquarters campus in Cupertino; Adobe's headquarters in San Jose; and Microsoft's Augusta campus in Redmond, Wash. Most recently, he led the design of a new LEED Platinum headquarters for Wellmark Blue Cross Blue Shield in Des Moines, Iowa.
"Bill's ideas about really helping clients solve their problems instead of designing for our egos have become part of how HOK's designers approach projects," said HOK CEO Patrick MacLeamy, Bill's friend and colleague for the past 45 years. "That design approach is the direct result of fifty years with Bill Valentine."
Read more about Bill's career, projects and "philosophy of less" on his Wikipedia page.
This entry was posted on Tuesday, June 12th, 2012 at 1:17 pm and is filed under
Blog News & Updates
,
People
. You can follow any responses to this entry through the
RSS 2.0
feed. You can skip to the end and leave a response. Pinging is currently not allowed.